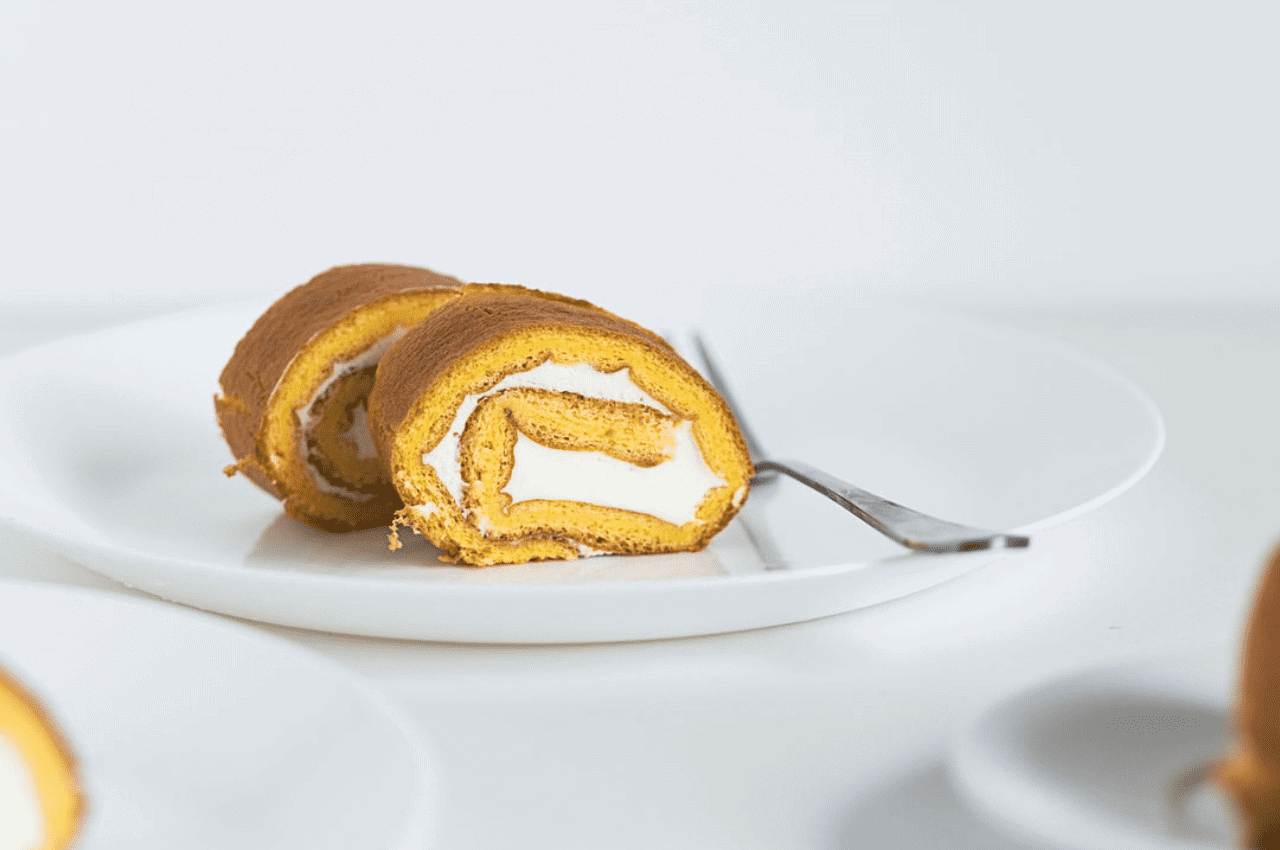 Cake rolls are perfect for any occasion, but they're the best during the holiday season because there's enough to go around. Feed the family this Christmas with these 15 Delicious Festive Cake Roll Recipes.
Browse our other recipes here.
1. Chocolate Cake Roll
A nod to the classic childhood favorite, this chocolate cake roll combines light chocolate sponge cake with sweet vanilla whipped cream and chocolate ganache. Rich and totally irresistible, this dessert is for chocolate lovers everywhere. Follow this carefully explained step-by-step recipe and video tutorial for success.
2. Pumpkin Roll Recipe
This delicious Pumpkin Roll recipe combines moist pumpkin spice cake and a secret ingredient cream cheese filling. You'll love my easy no-mess rolling tips!
3. Spice Cake Roll
This spice cake roll has classic spices folded into a tender cake roll batter. The filling is a sweet maple buttercream that could be called dessert all on its own!
4. Funfetti Christmas Cake Roll Recipe
This Funfetti Christmas Cake Roll Recipe is the perfect Holiday Dessert or Treat for your friends and family! Plus, it's easy to make for the holidays!
5. Peanut Butter Cup Cake Roll
Peanut butter cup cake roll is the perfect cake for peanut butter and chocolate lovers. This easy cake roll recipe is rich chocolate cake filled with creamy peanut butter filling. It's topped with chocolate ganache and covered in peanut butter cups!
6. Caramel Banana Cake Roll
This Caramel Banana Cake Roll is a light version to the typical cake roll. With a light and fluffy sponge cake full of banana flavor and filled with a caramel filling.
7. Hot Chocolate Cake Roll
8. Banana Cake Roll
9. Champagne Cake Roll
This light and spongey champagne cake roll is flavored with reduced champagne and vanilla. Fill with champagne whipped cream to make an extra sparkly and celebratory New Year's Eve dessert!
10. Keto Gingerbread Cake Roll
This low carb gingerbread cake roll is holiday happiness in a sweet little package. Full of sugar-free vanilla cream, it's a keto dessert you won't want to miss.
11. Black Forest Cake Roll
12. Honey Cake Roll
The BEST fluffy and moist Honey Cake Roll that is easier than any cake, filled with scrumptious sweetened condensed milk frosting and topped with hazelnuts for a hint of nutty flavor. This dessert is a family staple and such a crowd-pleaser!
13. Christmas Vanilla Roll Cake
A simple vanilla roll cake with red and green dots and spirals of creamy buttercream is the perfect dessert for Christmas parties.
14. Pecan Pie Cake Roll
This Pecan Pie Cake Roll is a fun twist on a classic Pecan Pie for just about any fall occasion!
15. Cinnamon Cake Roll
This Cinnamon Cake Roll is packed with amazing flavor and rolled up with the smoothest buttercream frosting and the smothered in an amazing glaze! Such a show stopper!
DiamondCarter.com