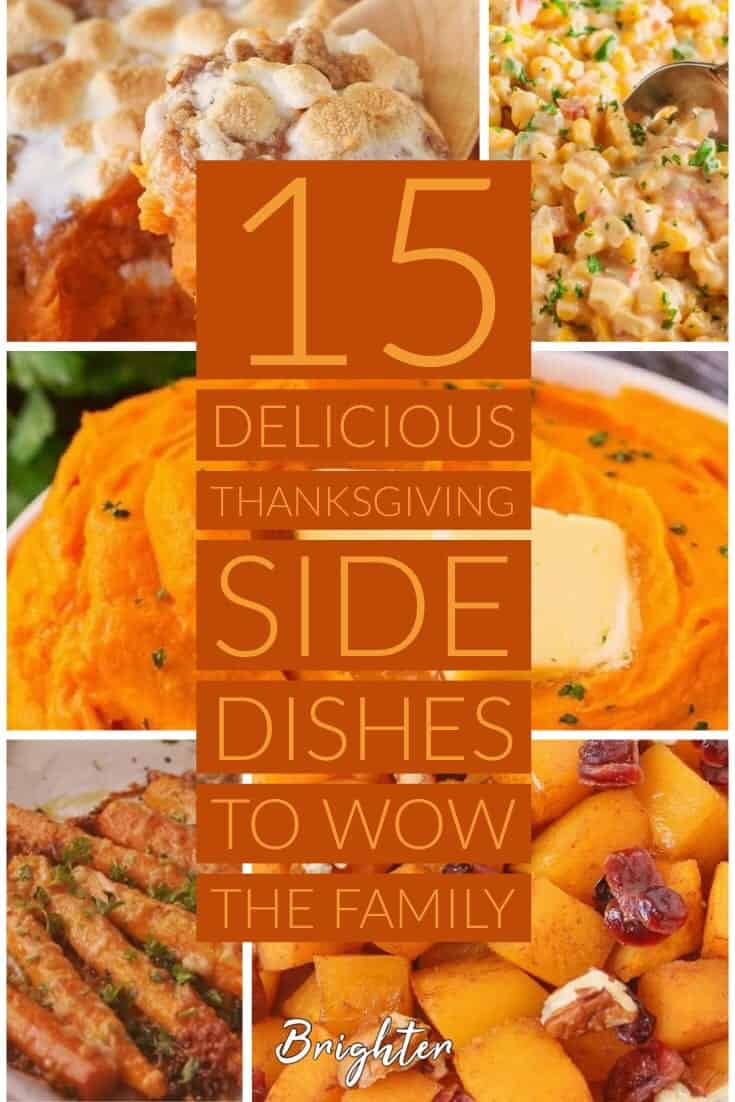 With thanksgiving fast approaching, you need to make sure that your meal prep is done – and what's thanksgiving without side dishes! If you're stuck on what side dishes to make, luckily I have the perfect list for you. Here's a list of 15 delicious thanksgiving side dishes to wow the family. Enjoy!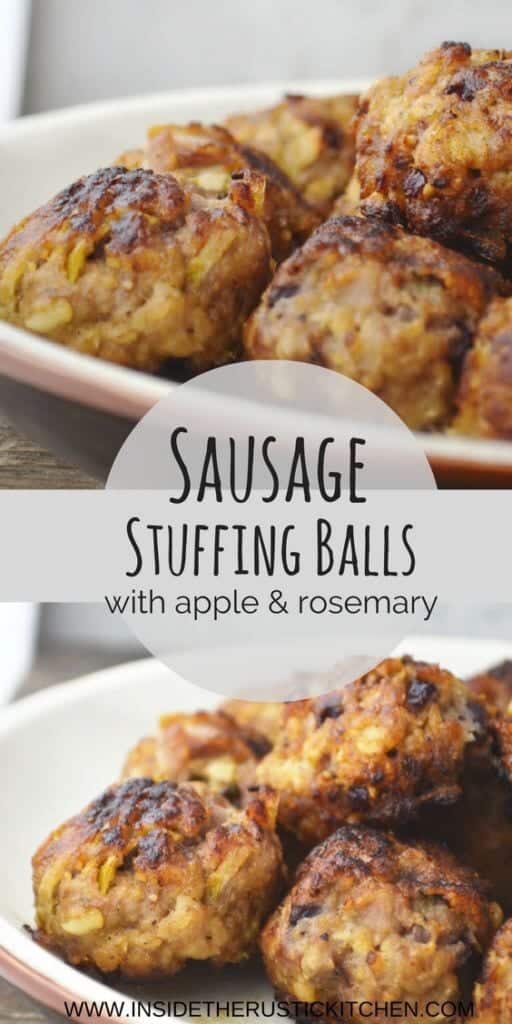 Delicious, soft and juicy sausage stuffing balls made with sausage, apple, garlic and herbs. These bite sized beauties are perfect for any festive spread, be it Christmas, Thanksgiving or just because it's the best time of the year! Serve with homemade cranberry sauce.
2. Roasted Mushrooms in a Browned Butter, Garlic and Thyme Sauce
This recipe is super easy, you just roast the mushrooms, brown some butter, throw in the garlic and thyme and then toss the roasted mushrooms in the sauce! You really can't go wrong with mushrooms, garlic and butter and browning the butter only makes things better with the slightly nutty flavour and aroma that comes from browning it.
3. Brussels Sprouts With Butternut Squash and Bacon
Oven baked Brussels sprouts with butternut squash, bacon and Parmesan cheese. The best ever Brussels sprouts, oven roasted for the perfect Christmas side dish.
I have fallen in love with these Parmesan Roasted Carrots.  They are a sure fire way to get the kids and grown-ups to eat their vegetables!
5. Sweet Potato Casserole With Marshmallow and Pecan Streusel

Everyone goes crazy for this Sweet Potato Casserole with Marshmallows and Streusel! Mashed sweet potatoes topped with toasted marshmallows and a brown sugar-cinnamon-pecan streusel. The perfect side dish for Thanksgiving or any holiday celebration.
6. Perfect Southern Baked Macaroni and Cheese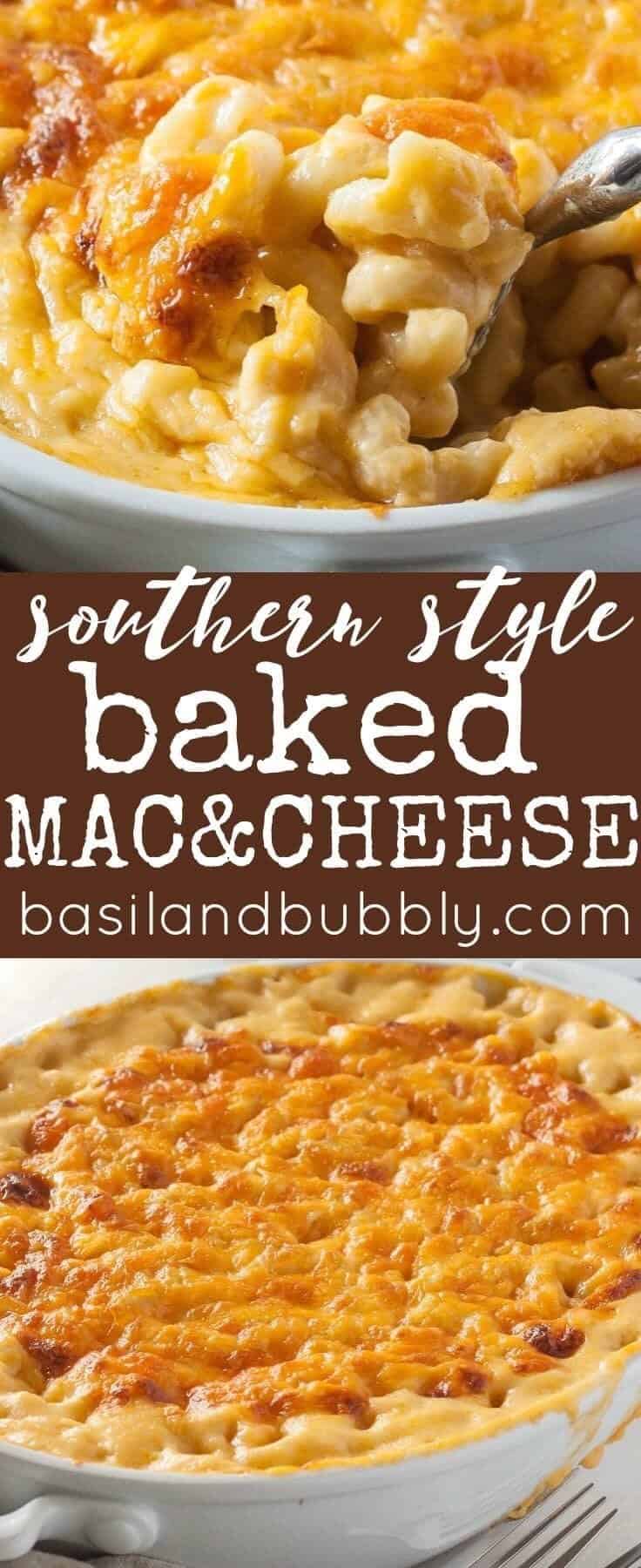 This recipe for the perfect Southern Style Baked Macaroni and Cheese has been in the works for a while. I am a huge fan of a Classic Mac and Cheese, so I really put a ton of time and effort in making sure I got it RIGHT, and I am really convinced this is the BEST macaroni and cheese recipe out there.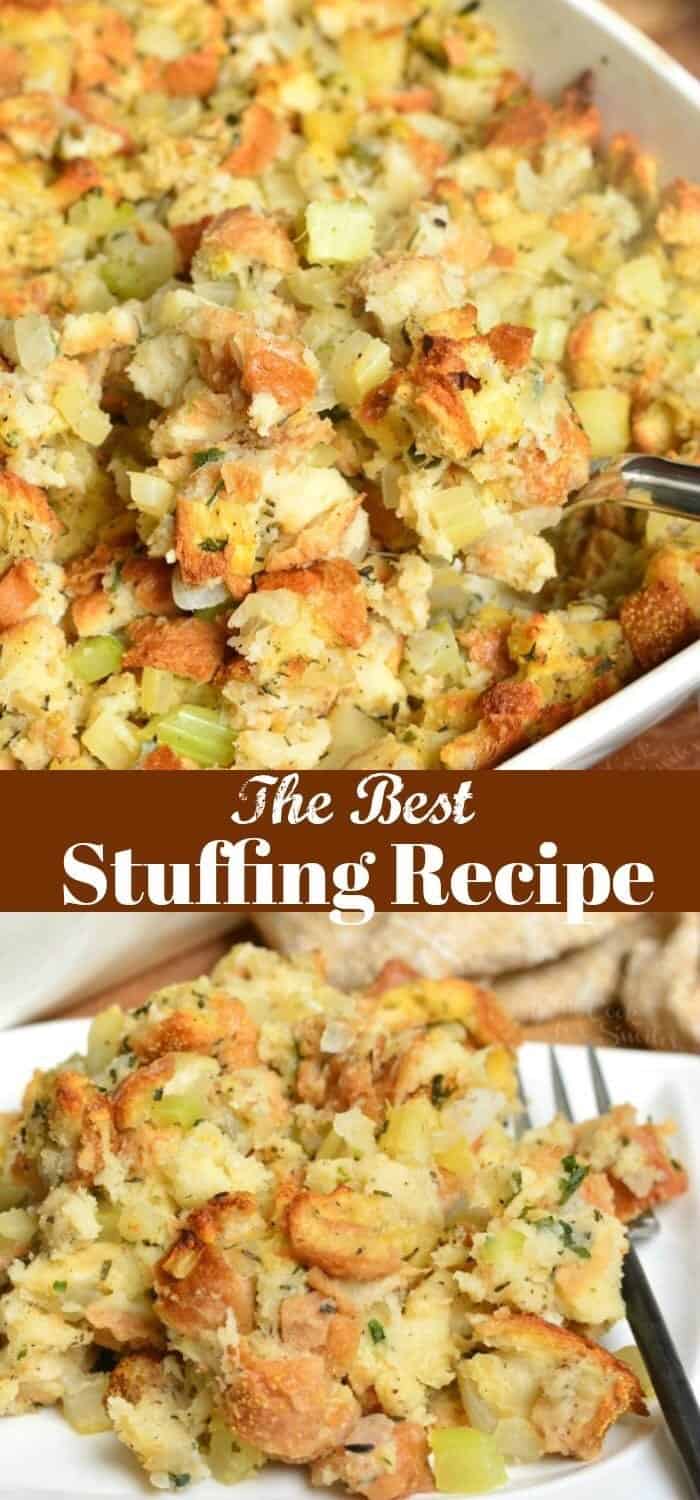 Simple Stuffing Recipe that will be making an appearance at every holiday dinner. This stuffing is made with Italian bread, apples, celery, onions, and herbs. Don't miss the tips on how to make bread stale quickly.

These mashed sweet potatoes are ultra creamy and are the perfect accompaniment to chicken, meats and fish. You can flavor your mashed sweet potatoes in multiple ways and I'm providing instructions to make both sweet and savory versions.
9. Parmesan Rosemary Potato Stacks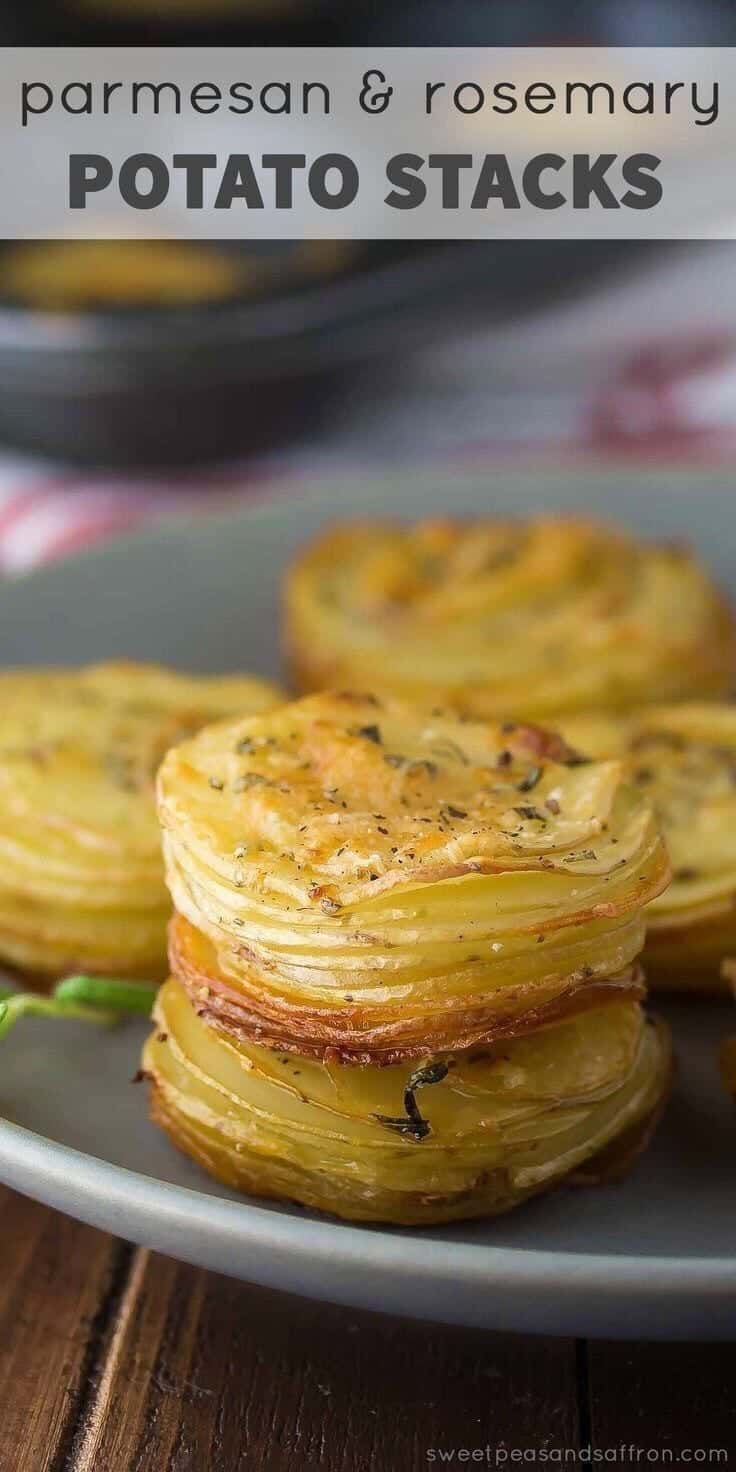 An easy and tasty potato side dish.  Impress your guests with these potato stacks, they'll never guess how easy they were to make!
This crab and corn easy potato bake is the perfect cheesy side dish or easy one pan dinner. Thinly sliced potato and onion, layered with fresh corn and sweet crab, topped off with parmesan and asiago cheese.
11. Balsamic Roasted New Potatoes


Every Thanksgiving my husband begs for this Spicy Southern Hot Corn! This sassy Southern-style recipe has been part of our holiday meal tradition for years and doubles as a side dish AND a dip. Get ready to rock those parties and potlucks and be sure to have the recipe handy – people will totally harass you for it!
13. Garlic Roasted Green Beans and Mushrooms

With two kiddos to chase and a full plate of family activities, lunch can be the hardest meal for me to make healthier choices. It's just a lot easier to snack on the kids meals or make something less than stellar because it is easy and quick.
14. Maple-Cinnamon Butternut Squash
This maple-glazed butternut squash roasted to perfection is an easy autumn side dish and no-fuss recipe for your Thanksgiving or holiday table. Warm, cozy, and a wonderful taste of fall! (Vegan, gluten-free, oil-free)
I was on Facebook the other day when a friend shared a yummy recipe of Loaded Cauliflower and I must admit I may have drooled a bit! So without further adieu I am sharing with you the Yummiest Loaded Cauliflower Recipe Ever! Good-bye carbs hello Flavor!
DiamondCarter.com