'Tis the season to sip warm hot chocolate around the fireplace, or to even drink some delicious alcoholic punch. Whatever your desired drink is, this list is guaranteed to make your mouth water! Enjoy these 15 festive alcoholic and non-alcoholic beverages.
1. Homemade White Hot Chocolate
This homemade white hot chocolate is the perfect after dinner treat to start that transition! It's fun and festive, and warm and flavorful. It's beautifully rich and smooth, and so delicious!
This drink makes a great Christmas carol punch!  Christmas recipes for easy punch are fun and delicious.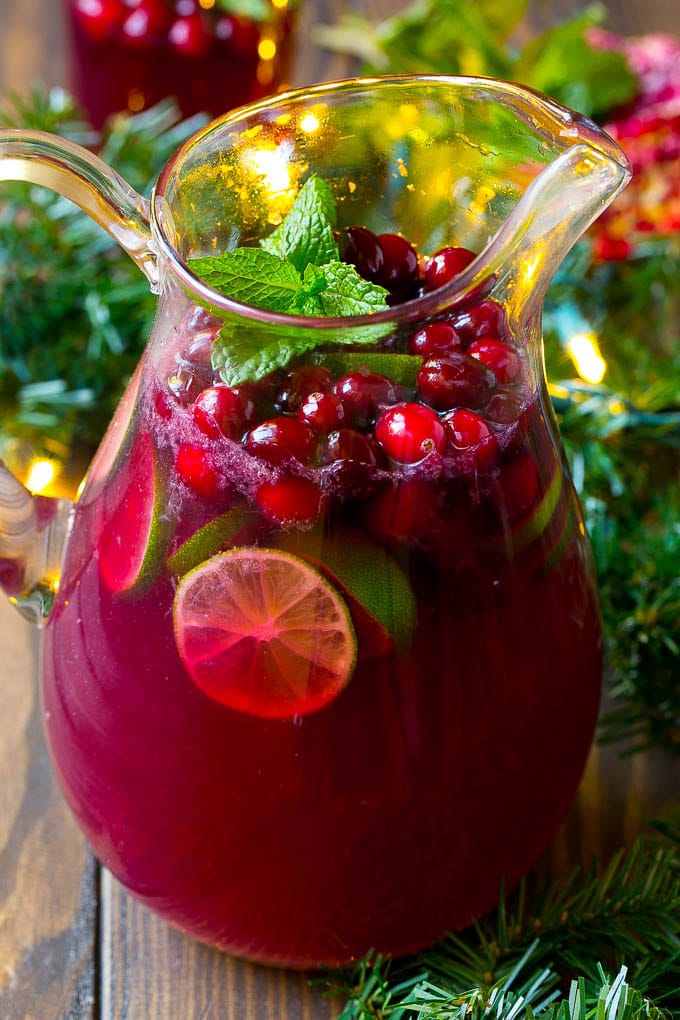 This Christmas punch is a blend of pomegranate, lime and cranberry, all mixed together into a fizzy beverage that's perfect for any holiday party. A festive and refreshing drink that can easily be turned into a cocktail for the adults!
Whip up your own salted caramel hot cocoa at home with just 5 ingredients! It's quick, easy and extra amazing with a big dollop of homemade whipped cream. Mmmm!
With today's recipe, all the ingredients go in your slow cooker then let it simmer for a few hours.  The flavors of the spices come out and it's delicious.  This tasty recipe also creates a wonderful aroma of cinnamon, ginger and cloves in your kitchen. When serving, you can add cinnamon sticks or a fresh orange rind to the glass but it's not necessary.
6. Very Cherry Christmas Drink
The Very Cherry Christmas drink tastes quite a bit like a chocolate covered cherry. It blends cherry vodka with the flavors of chocolate and Irish cream to create a flavor that's rich, sweet and easy on the palate. This is a great one for holiday parties.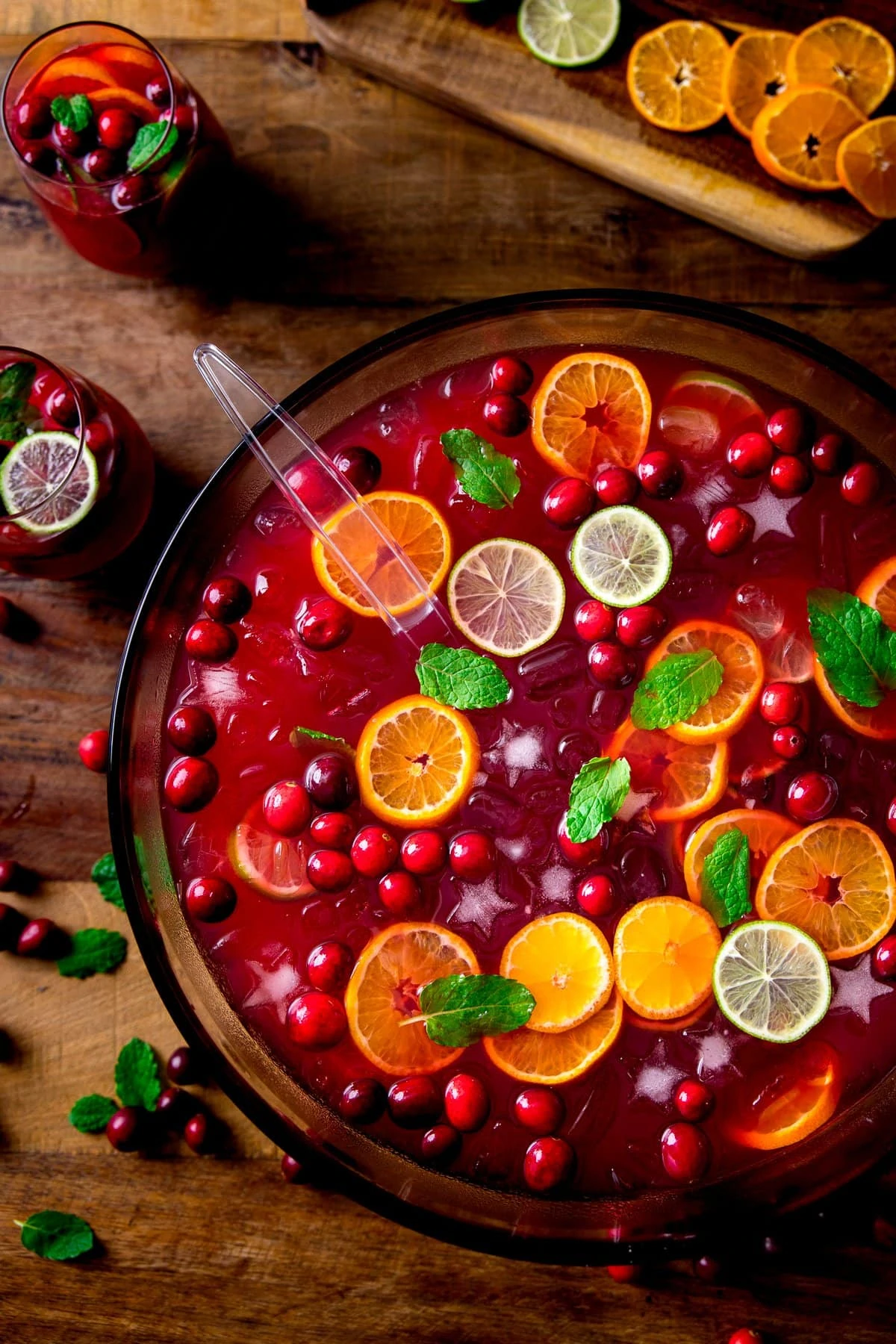 Christmas Day Punch – A lovely fruity punch for the grown-ups. A great way to keep your guest's drinks topped up!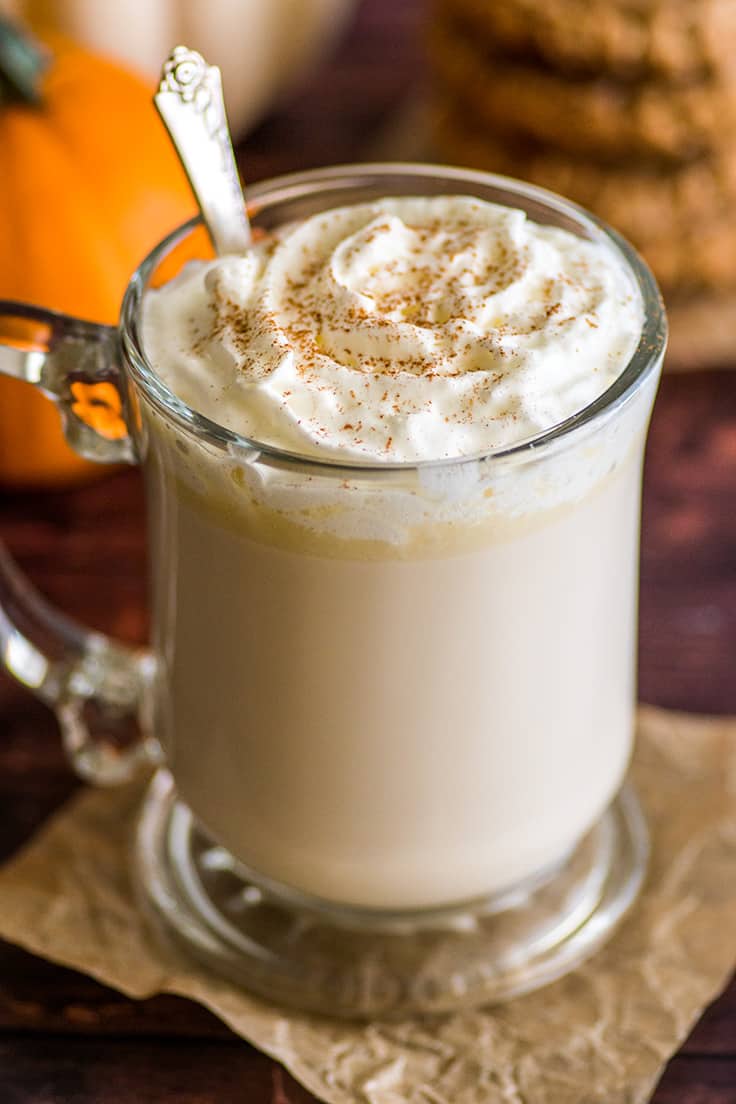 This Chai White Hot Chocolate is smooth and creamy with a warming chai flavor that makes it just about the coziest drink ever.
9. Mulled Wine
Mulled wine reminds me of home. It is the perfect drink to fight off the cold during an outdoor gathering in the winter.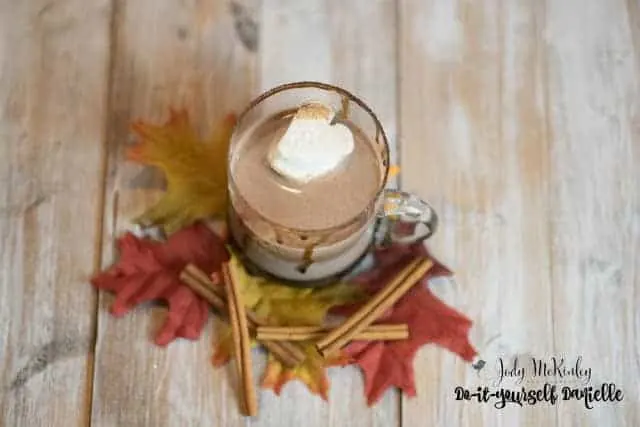 Instead I have a hot chocolate and a chai latte habit. Yum. I normally stay away from alcohol in the morning and from caffeine at night, but for those cold winter snow days when I'm home, this Rum Chata Hot Cocoa really hits the spot. It's the perfect treat for after I've shoveled the driveway or built snow forts with the kids.
11. Apple Pie Cider
As the weather turns fall'ish and the air becomes crisper, I start to crave the comforting flavors of apple, cinnamon, maple and ginger, especially when they're served warm.
Though we use usually use pre-mixed packets for hot chocolate, making your own is super easy and you can make it as rich and sweet as you want it to be.
How to make a traditional snowball cocktail with Advocaat, lime juice and lemonade. The perfect drink for getting into the festive spirit this Christmas.
14. Naughty & Nice Cinnamon Toddy
For all of you trimming the tree this weekend, or just snuggling by the fire, this Naughty and Nice Cinnamon Toddy is totally for you.
15. Cranberry Clove Sparking Margarita
Prepare to make a brand new holiday tradition, friends. Isn't this a gorgeous drink? Just you try to tell me that it doesn't exude The Merry. It totally does. This cranberry clove sparkling margarita is looks as though someone poured Santa into a cup. Given the fact that it will add instant feliz to any navidad fiesta, you should absolutely serve this at your holiday party.
DiamondCarter.com