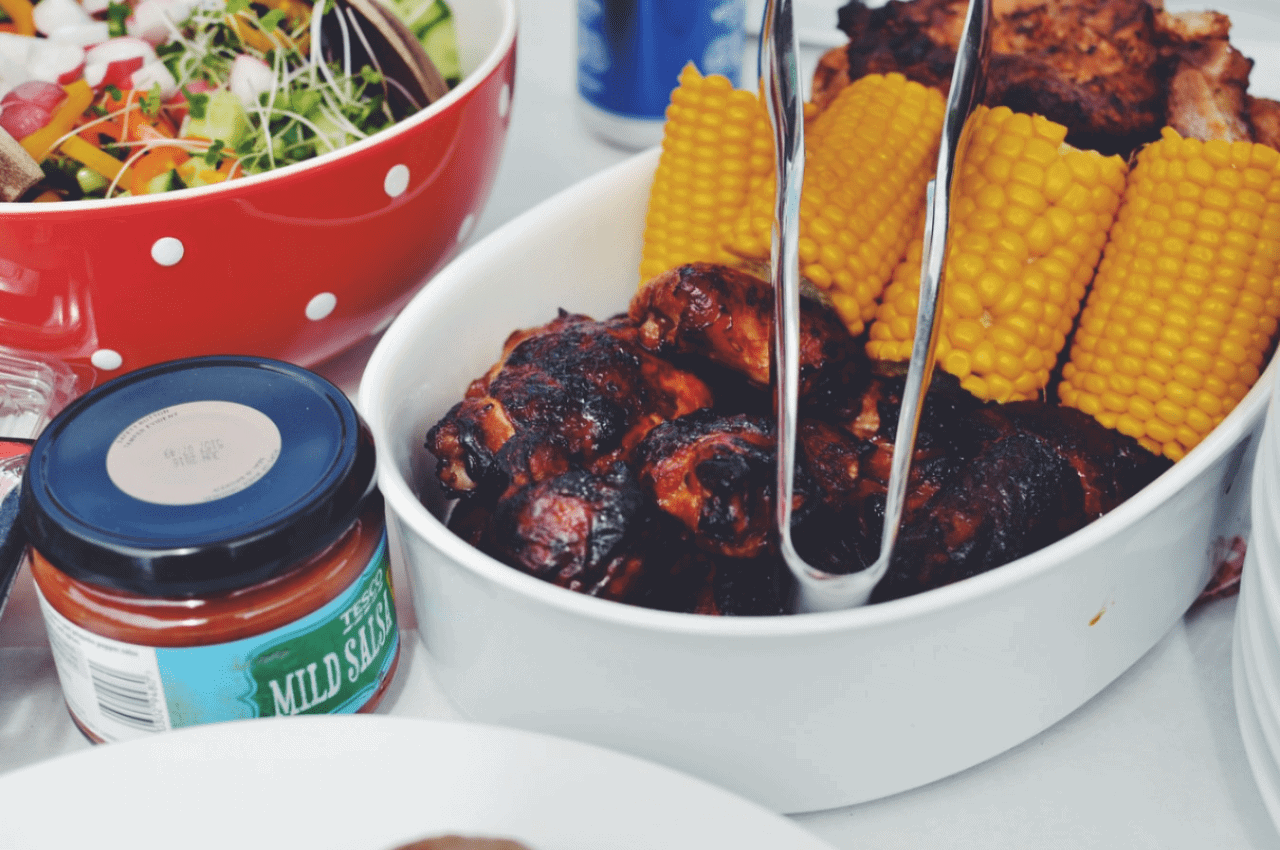 Winter is just around the corner, so why don't you make yourself a warm and cozy chicken slow cooker recipe? From slow cooker jerk chicken, to slow cooker chicken soup. Discover 20 Comforting Chicken Slow Cooker Recipes.
1. Slow Cooker Jerk Chicken
Slow Cooker Jerk Chicken is a quick recipe with fantastic authentic Jamaican flavors of peppers, onions, allspice and cloves and with no mess to clean up.
2. Slow Cooker Apricot Chicken
This slow cooker apricot chicken recipe is tender chicken thighs in a delicious sweet and savory sauce. A super easy dinner option!
3. Slow Cooker Chicken & Gravy
Slow Cooker Chicken and Gravy is what comfort food is all about in our house and it is totally ahhh-mazing! Easy and delicious always wins in our home.
4. Slow Cooker Chicken Fajita Soup
A delicious and simple soup that takes five minutes to throw into the crockpot and you have got a tremendous flavor packed soup prepared for dinner!
5. Indian Butter Slow Cooker Chicken
Slow Cooker Indian Butter Chicken Made With Spices You Already Have In Your Cabinet With All The Creamy Deep Flavors You'd Expect From Your Favorite Restaurant.
6. Healthy Slow Cooker Chicken Soup
This refreshing slow cooker chicken soup is a must-try. It's packed with vegetables, pulled chicken, and cooked in a delicious herby chicken broth.
7. Slow Cooker Chicken Vegetable Soup
If you're looking for the best chicken vegetable soup recipe, try making it in a slow cooker!
8. Cashew Chicken Slow Cooker Recipes
An amazing slow cooker meal that is way better than takeout! The chicken is breaded to perfection and the sauce is full of flavor! The cashews hidden throughout are the best part!
9. Slow Cooker Honey Mustard Chicken
An everyday favorite, this slow cooker honey mustard chicken recipe is as easy as 1-2-3. With just a few ingredients, you'll have dinner ready that's all made for you in a slow cooker or crock pot. This recipe for honey mustard chicken has a great combination of sweet, savory and tangy flavors, all cooked wonderfully slow until the chicken is tender and fall-apart delicious.
10. Slow Cooker Thai Peanut Chicken
Slow Cooker Thai Peanut Chicken is a creamy, peanut flavor infused chicken that is served over thick, rich noodles. Easy to make in just a couple steps adding all the ingredients together letting the slow cooker do the work for you! Enjoy the smells that will fill your home while cooking during the day.
11. Crockpot Chicken and Mushrooms
This Crockpot Chicken and Mushrooms is a delicious slow cooker recipe, made with chicken thighs, mushrooms and orzo pasta. One of our favorite crock pot recipes for an easy weeknight dinner!
12. Slow Cooker Honey Garlic Chicken
This Slow Cooker Honey Garlic Chicken has succulent chicken thighs and vegetables in a sticky honey garlic sauce. It's an easy crockpot chicken recipe with 15 minutes of prep before the slow cooker does all the work.
13. Slow Cooker Chicken Thighs
Easy to make slow cooker chicken thighs served with hearty vegetables! Tender pieces of chicken, potatoes, carrots, and corn, all simmered in a lemon garlic herb sauce.
14. Slow Cooker Brown Sugar Garlic Chicken
Slow Cooker Brown Sugar Garlic Chicken made with just five ingredients, you can set it in minutes and have the perfect weeknight meal!
15. Slow Cooker Full Chicken Dinner
This Full Chicken Slow Cooker Dinner has tender chicken thighs, Yukon gold potatoes and green beans in a savory herb sauce.
16. Slow Cooker Cilantro Lime Chicken
17. Slow Cooker Chicken Burrito Bowls
This is my absolute favorite kind of slow cooker recipe — one that takes less than five minutes to pull together and then rewards you with a delicious, healthy dinner at the end of the day. These burrito bowls are full of chili-spiced brown rice, black beans, corn, and yes, tender bites of shredded chicken. Everything gets cooked right in the pot, so all you need to do is dish yourself a bowl and sprinkle with cheese.
18. Slow Cooker Crack Chicken
Slow Cooker Crack Chicken has everything that is good and addicting in it! Filled with bacon, cheese, cream cheese, and ranch dressing mix.
19. Easy Slow Cooker Chicken Curry
With NO precooking required, minimal pots, minimal prep and incredible results – this tasty slow cooker chicken recipe is one you need in your armoury!
20. Slow Cooker Chicken with Tomatoes and Bell Peppers Recipes
Slow cooker chicken with tender chicken thighs, tomato, onions and bell pepper takes only 15 minutes of prep. Simply throw everything in your slow cooker and that's it! SO EASY and makes the perfect meal to come home to after a long workday!
DiamondCarter.com