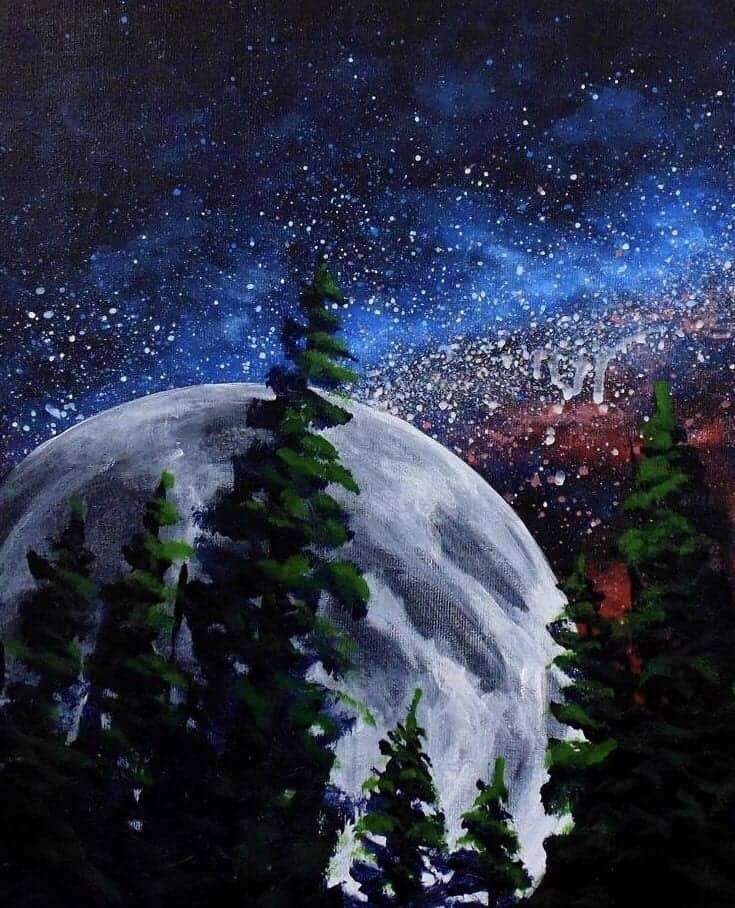 For all of you acrylic fans, this blog post is for you! I've compiled a list of 5 acrylic painting tutorials – from space to sunsets to a beautiful night sky. Beginners should be able to follow all of the tutorials listed below.
1. How To Paint A Desert Sunset
You will learn how to paint a cactus silhouette with a beautiful sunset background! A silhouette is an outline of an object that is filled in to create just its shape. Silhouettes are visually stunning because of the contrast of the black against bright vibrant colors. This tutorial is perfect for beginners!
2. How To Paint A Sunset & Hot Air Balloon Silhouettes

Learn how to paint a sunset with hot air balloon silhouettes afloat in the sky over a tree line. This is a very easy acrylic painting for an absolute beginner!
3. How To Paint Space

Learn how to paint space with acrylics in a simple way that even children can accomplish! This technique works for creating beautiful abstract wall art and decorating craft projects.
4. How To Paint A Cityscape With Fireworks
Learn how to paint fireworks above a city skyline next to reflecting water. This painting makes a both a great Fourth of July Painting and New Years Painting!
5. How To Paint A Night Sky
DiamondCarter.com